Online Payroll: Paying Your Employees Just Got Easier!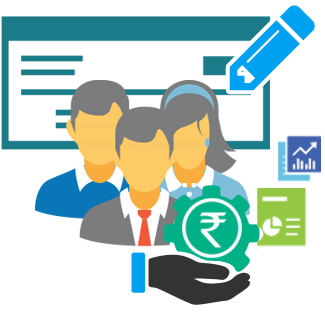 Managing the expenses of a company can be challenging for anyone no matter how large or small the business is. For a company to be successful, it is important to know where money is coming in from and being paid out to. One of the most complicated expenses that a company has is paying their employees for the hours they have worked. It can be difficult to keep track of how many hours an employee has worked, if they worked overtime, or took time off. With the right payroll software, you can simplify how your employees are paid and keep better manage your company's payroll.
Advantages of Web Based Payroll
Easy to modify when a change needs to be made such as bonuses, reimbursements, and advancing money to employees.

Will keep track each payment and supply a report for the business owner.

The

payroll software

will automatically calculate how much an employee should be paid.

Payments will be sent on time to your employees' bank account and give the reassurance they will be paid on time.

Employees will have access to their pay slip to view, which promotes transparency between the company and staff members.

You can quickly add or remove employees as they join and leave your company.

Once the information is entered, you will not have to reenter the data unless a change needs to be made.
Easier to Manage Taxes
It is important to make sure that payroll taxes are calculated correctly to prevent paying tax penalties. HRMTHREAD can provide the software you require to prevent errors being made during calculation of payroll. They provide a leading-edge system that reduces how complicated calculating employees pay can be. You can free up your time to focus on the daily operation of your business with the peace of mind that your employees will be paid on time and accurately.
Save